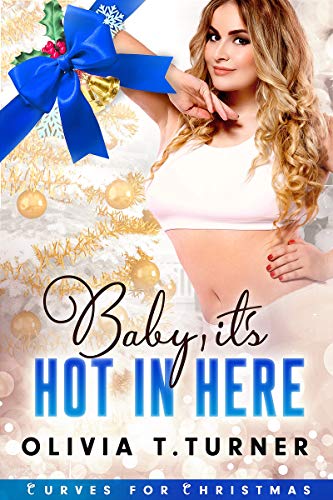 The Novella:
Baby, it's Hot in Here
The Author: 
Olivia T. Turner 
The Noobies: 
Katie Sullivan (IG: @katie_sullivan.19)
The Synopsis:
Sneak into my Christmas office party my friend said...
It won't be a big deal she said...
Well, now I have her hot CEO Trevor Benotti staring me down with his hungry eyes like Santa staring at a plate of cookies. It all started when I spotted him at the bar. I knew immediately that he was the true alpha male in the room. Power and authority flowed off him in waves and he had so much confidence, you'd swear he owned the entire world.
I didn't think I could ever be with a man like him. A big curvy girl like me would need a Christmas miracle for that to happen. Well, luckily there's always a little magic in the air at Christmas time. Because when Mr. Benotti sees me, all my dreams come true. I'm all he wants for Christmas. He's obsessed with unwrapping me to get to his new toys underneath my dress. And Mr. Benotti is the kind of dominant man who always gets what he wants. Looks like I'm going to have a very Merry Christmas...
Billionaire Mr. Benotti may be dressed like Santa but he's down to get Scrooged. One look at his full-figured curvy girl and this Over-The-Top possessive alpha is ready to pull out his candy cane and get put on the naughty list.
SAFE, no cheating, and a sweet Christmasy HEA that will make you wish that X-Mas was every day! Enjoy and Happy Holidays! - OTT
Giveaway Winner:
Amy Latas 

*Boobies & Noobies is part of the Frolic Podcast Network. You can find more outstanding podcasts to subscribe to at Frolic.media/podcasts*