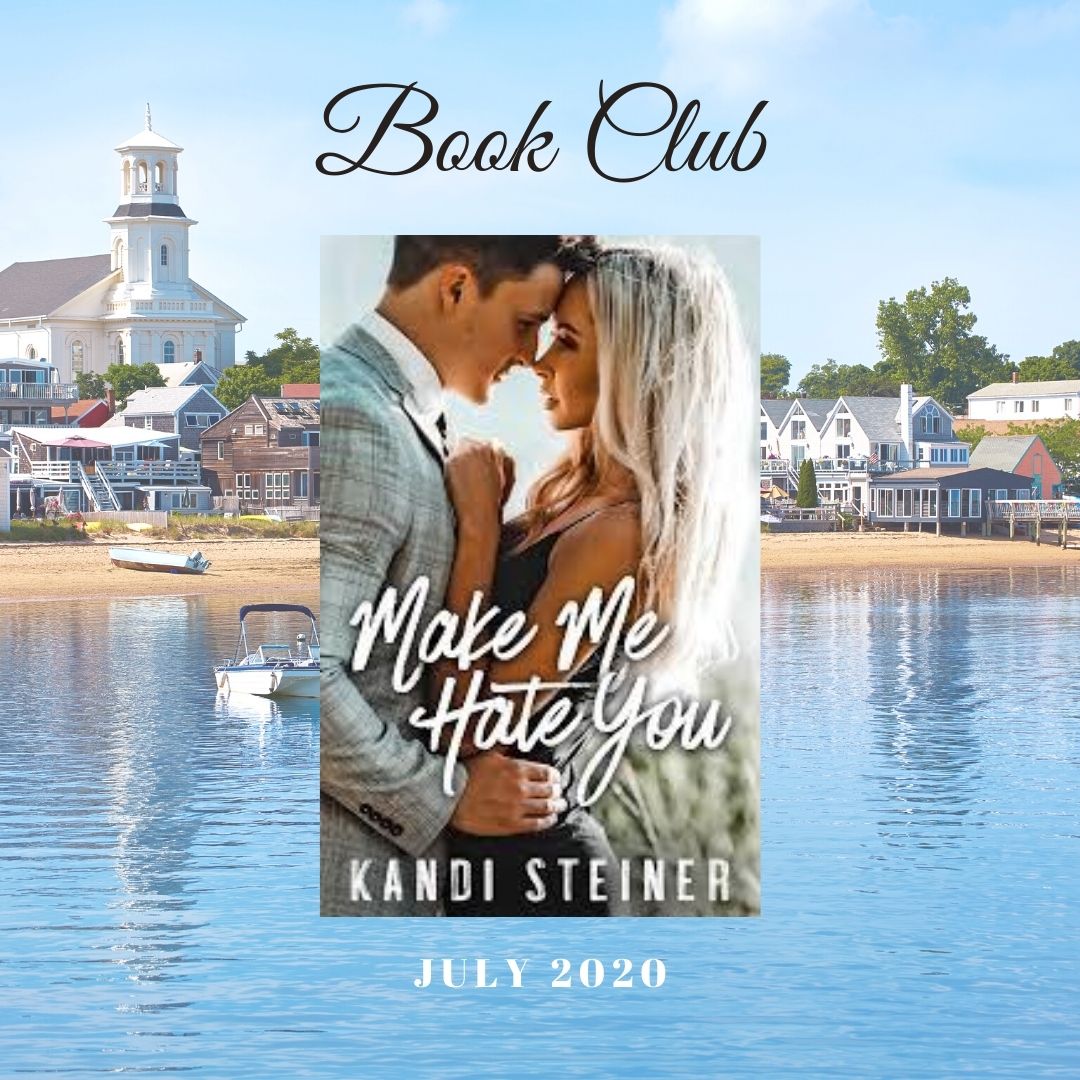 This episode is brought to you by Crushing It, the exciting new romantic comedy from debut author, Lorelei Parker. Crushing It is available wherever books are sold.
The Novel:
Make Me Hate You
The Author:
Kandi Steiner
The Not-so-Noobie:
Ariana (@arianareadsbooks)
The Synopsis:
If he kisses me right now, I'll drown.
Every sip of air is shallow and burning, because in the arms of my best friend's brother, I'm the closest I've ever been to sin.
His eyes flick to my lips, and I remember the first time I tasted him, seven years ago before I left this town and vowed never to return. His hands grip my waist, and I remember the pain when he rejected me, when my entire world crashed down at his command. His jaw clenches, and my senses come alive with one stinging reminder.
I'm not his to kiss, and he's not mine.
I tried to stay away from Tyler Wagner, putting an entire country between us. But when his sister's wedding brings us back to the same town, to the same house, I can't avoid him, no matter how hard I try.
He's always there, his dark eyes bewitching, luring me into their depths. The memory of us pulls me under like a rip current, and when he flashes that smile, I lose my breath, along with my will, unable to escape his grip and find the surface.
Now, hours before our plus ones arrive for the wedding, I'm in his arms, begging him to make me hate him, knowing he never could.
If he kisses me right now, I'll drown.
And I'll take him down with me.
Show Notes:
- Sponsored promo for Crushing It
- Welcome to the July Book Club with Ariana
- Special Thanks to Valentine PR & Literary Management 
- The romance series I'll continue to recommend to every reader: The Bluewater Billionaires (00:03:49)
- Our shared appreciation and love for the "Core Four": Pippa Grant, Claire Kingsley, Lucy Score, and Kathryn Nolan
- Ariana's masterful make-up looks - catch them on IG!
- Why don't we have more book covers featuring women and JUST women?
- "There was enough space for Aaron Burr and Hamilton"...
- Ariana's Reading Recommendations (00:13:00)
- Want to join another book club? Check out SheSquad Book Club
- Book Club Question #1: What are your favorite romance novel tropes? (00:15:03)
- Why do we love hockey romance so much?
- Massive THANK YOU to Kandi Steiner for the bonus giveaway prizes!
- Introducing Make Me Hate You (00:20:01) - Available for FREE on Kindle Unlimited
- Spoiler-free summarized first impressions from Ariana & Kelly (00:24:34)
- Shoutout to Kandi's latest release: Ritual (Available Now)
- Astrology as it relates to our favorite characters... 
- Book Club Question #2: Who would you cast to play Jasmine in a film adaptation of Make Me Hate You? (00:32:56)
- Smalt blue, not smelt blue...
- A quick poll about "casting" cover models as the characters in books
- Book Club Question #3: Who would you cast to play Tyler in the film adaptation of Make Me Hate You? 
- Jacob vs. Tyler vs. Azra vs. Jasmine aka the Love Trapezoid 
- The beginning of Kandi's Fun Facts (00:45:29)
- Jasmine's mysterious podcast
- Book Club Question #4: Have you been a bridesmaid before? What did you wear? (00:50:49) *Thank you for the pics*
- Lavender... the unforgiving bridesmaid dress color 
*Promo for the Dateable Podcast
- Let the Spoiler Talk begin... (00:56:50)
- Shoutout to the pole dancers of the world
- I love when characters HUSK
- A couple of steamy sexcerpts... (01:30:05)
- Heart, Heat, & Humor Ratings (01:35:00)
- August Book Club announcement and Giveaway Winners 
Giveaway Winners:
Emily Morris
Kayla Schleicher
*Shawna Broadstock*


August Book Club:
The Pool Boy by Nikki Sloane (Available August 11th) 
Follow Boobies & Noobies on Twitter, Instagram, & Facebook @boobiespodcast and check out our blog, merch, and more on our brand new Boobies & Noobies website.
*Boobies & Noobies is part of the Frolic Podcast Network. You can find more outstanding podcasts to subscribe to at Frolic.media/podcasts*