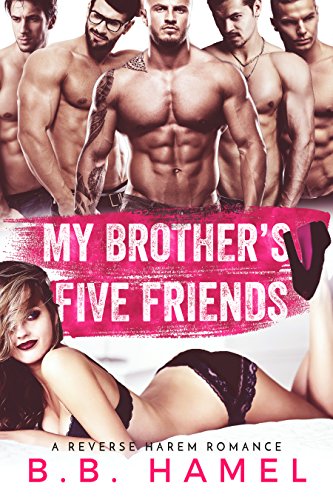 The Novel:
My Brother's Five Friends   
The Author: 
B.B. Hamel
The Noobies:
Too Stupid to Live (@tstlpodcast)
The Synopsis: 
When I get evicted from my apartment, I move in with my older brother in his ocean-view mansion.
And he has other guests. Five sexy-as-hell, dirty, rich guests, to be exact.
Some of them remember when I was just a little girl, and some of them only care about the woman I've become. But all of them keep staring at me with that look, the one that makes my whole body tremble with desire. 
My brother would freak if he found out that I want to taste all of his friends, and I can't afford to be homeless. But my five men definitely aren't stopping.
And I can't say no when they sneak into my room in the middle of the night, half-dressed, their hands on my skin. There might be something here, something even deeper than the way their touch pushes me to my limits.
The craziest part is, they don't mind if they're sharing me.
And I don't mind getting passed between them, from one ripped guy to the next.