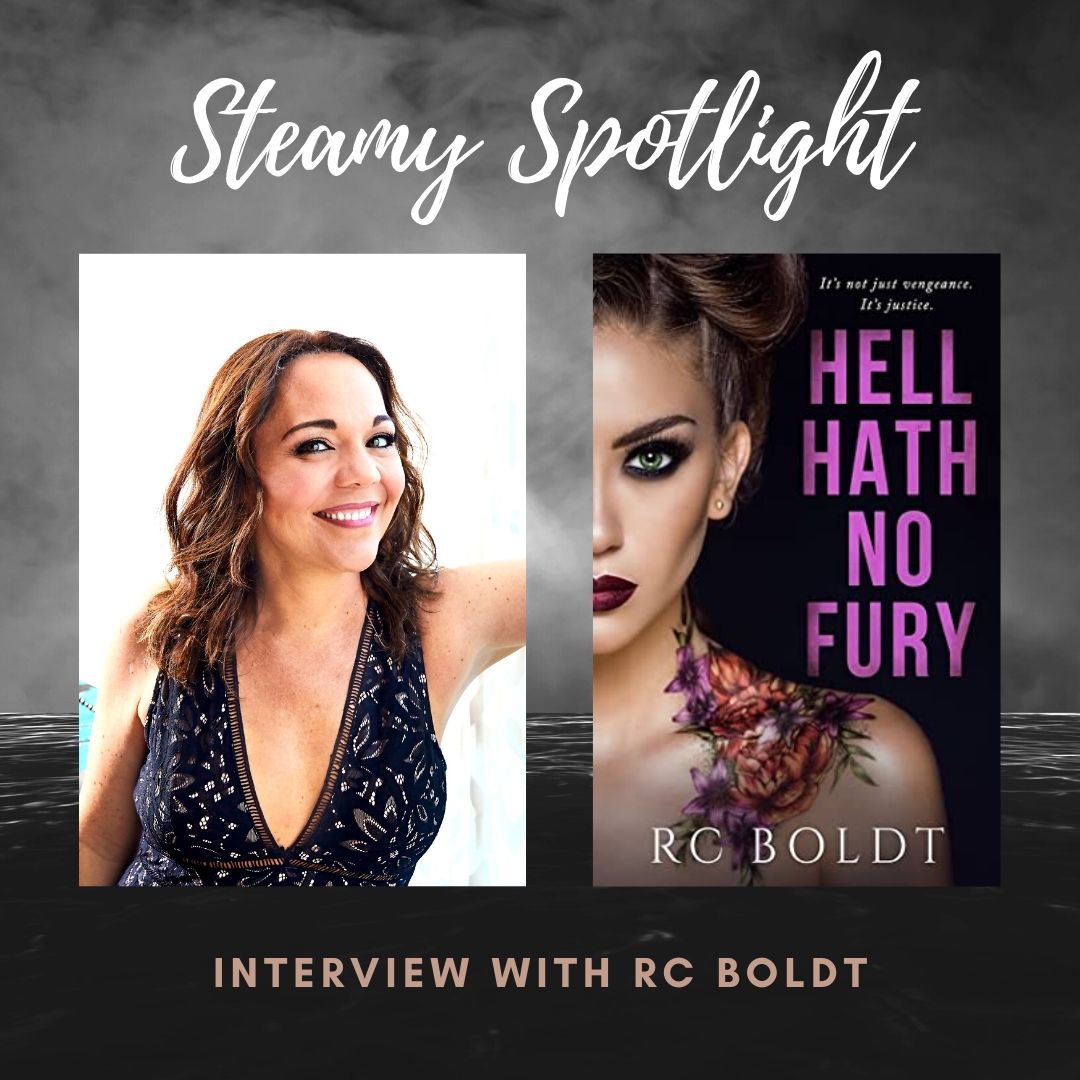 Summary:
Hell Hath No Fury author and karaoke queen, RC Boldt, joins Kelly to discuss her venture into romantic suspense, her gift for digging up hole-in-the-wall taco stands, and her deep dive into the Dixie Mafia which may (or may not) have involved googling the "dark web". 
Guest: 
RC Boldt 
Show Notes: 
- Promo for Dateable, a Frolic Podcast Network show
- Introducing RC Boldt 
- RC's go-to karaoke jams and workout playlists (00:02:27)
- The beginning of RC's romance-reading career (00:05:35)
- Friends-to-lovers and Second-Chance Romance with a dash of military 
- RC recommends: Anything by Lauren Layne 
- You gotta love a book named Clam Jam... 
- It's okay to break "the rules" and talk to the audience/reader
- The history behind The Good Samaritan and why it doesn't fit inside "the box"
- The crazy story behind RC's latest book, Hell Hath No Fury (00:15:20)
- The challenges of writing romantic suspense (00:21:59)
- The beauty that is Timothy Olyphant (and other dudes with shaved-heads) 
- A brief discussion about the evolution of romance novel covers
- More romantic suspense to come!
- The research deep-dive for Hell Hath No Fury (00:27:30)
- What's one or two tidbits about the Dixie Mafia?
- What's up next for RC? More mafia... (00:35:11)
- Our shared gift for finding the best hole-in-the-wall foodie spots
- The EXCLUSIVE blurb for RC's next mafia book! (00:39:13)
- RC's advice to the "noobie" romance readers (00:45:08)
- This might be the start of a beautiful business venture... 
- Where to find, follow, and keep in touch with RC: on Instagram, Facebook, or join the Boldt's Beach Babes Readers group on Facebook.  
Follow Boobies & Noobies on Twitter, Instagram, & Facebook @boobiespodcast and check out our blog, merch, and more on our brand new Boobies & Noobies website.

*Boobies & Noobies is part of the Frolic Podcast Network. You can find more outstanding podcasts to subscribe to at Frolic.media/podcasts*