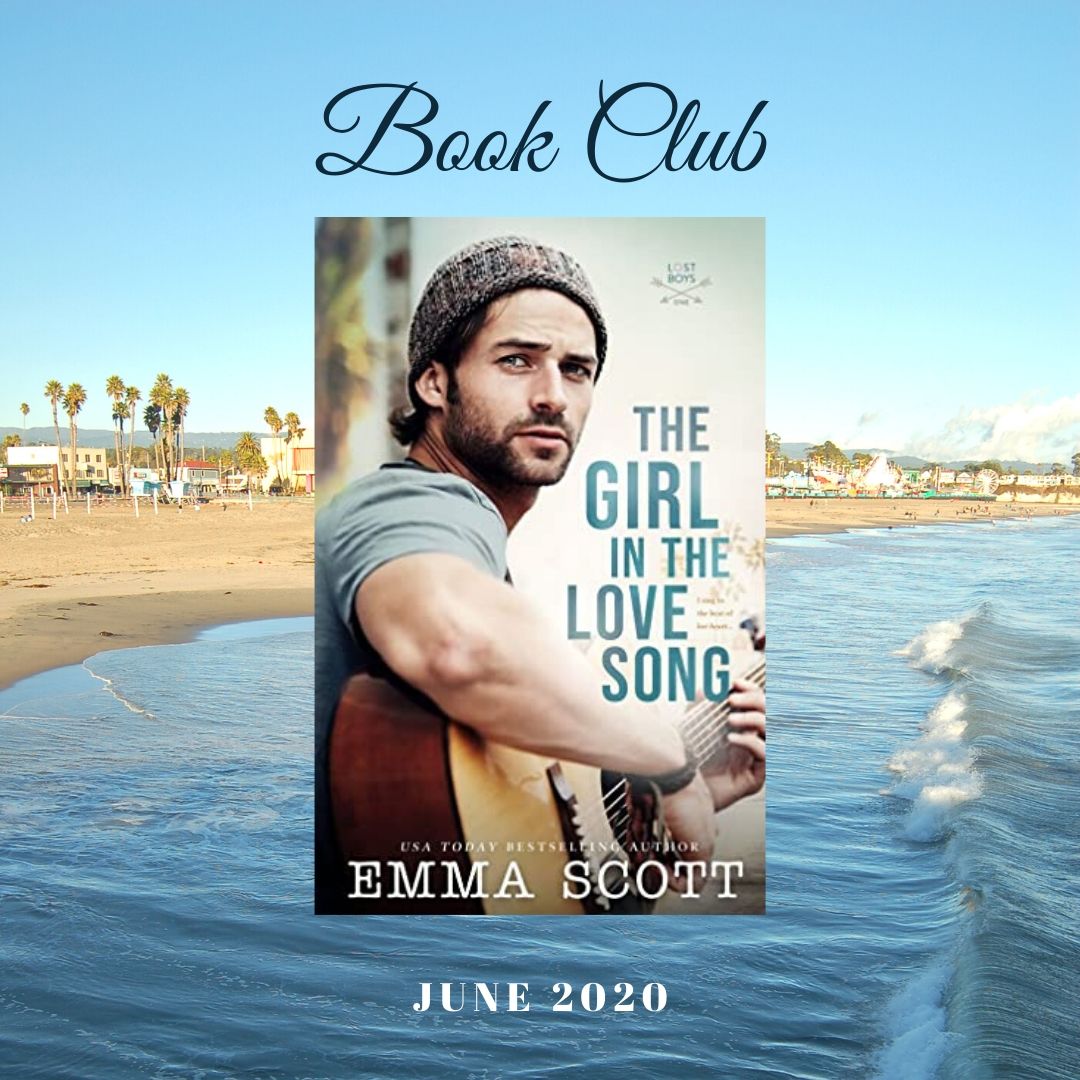 This episode is brought to you by Never Conspire with a Sinful Baron, the fourth book in Renee Ann Miller's Infamous Lords series. Never Conspire with a Sinful Baron is out now, and available wherever books are sold. 
The Novel:
The Girl in the Love Song 
The Author:
Emma Scott 
The Not-so-Noobies: 
Kamrun Nesa and Gabi Kelly, Hosts of LITerally Us Podcast 
@literallyuspodcast 
The Synopsis:
At Santa Cruz Central High School, they called them the misfits, the outcasts, the weirdos. But most of us knew them as the Lost Boys...
Miller Stratton is a survivor. After a harrowing childhood of poverty, he will do anything it takes to find security for himself and his mom. He's putting all his hopes and dreams in the fragile frame of his guitar and the beauty he creates with its strings and his soulful voice.
Until Violet.
No one expects to meet the love of their life at age thirteen. But the spunky rich girl steals Miller's heart and refuses to give it back.
Violet McNamara's life hasn't been as simple as it looks. Her picture-perfect family is not so perfect after all. Her best friend Miller is her one constant and she is determined not to ruin their friendship with romantic complications.
But the heart wants what it wants. As Miller's star begins to rise to stratospheric heights, what will it take for Violet to realize that she's the girl in all of his love songs?
Show Notes:
- Sponsored promo for Never Conspire with a Sinful Baron
- Welcome to the June Book Club with Kamrun & Gabby 
- Special Thanks to Valentine PR & Literary Management 
- Lots of love within the Romancelandia community 
- Kamrun and Gabby's respective romance reading journeys (00:07:20)
- Shoutouts to some faves: Christina Lauren, Alice Clayton, R.S. Grey and Sylvia Day 
- Revisiting the phenomenon that is Fifty Shades of Grey 
- A brief discussion of Gabriel's Inferno (Passionflix) and 365 Days (Netflix) (00:14:21)
- And another brief discussion of Schitt's Creek (Netflix/Pop TV) 
- What's coming up on LITerally Us Podcast (00:21:15)
- The Girl in the Love Song: Be sure to listen to the original tracks on Spotify, too! 
- Summary of The Girl in the Love Song 
- Spoiler-free summarized first impressions from Kamrun, Gabby, and Kelly (00:31:59)
- What we love: An ensemble of real and raw characters, the book boyfriend of all book boyfriends, a "high school" love story that people beyond high school will also enjoy  
- Book Club Question #1: Who would you pick to play the role of Violet in the film/TV adaptation? (00:38:42)
- Book Club Question #2: When you were growing up, which celebrities did you have posters of on your walls? (00:42:54)
- N'SYNC and not one, but TWO Joey Fatone stories 
- Violet's ability to adapt and evolve as an individual, but also as part of a couple 
- A "rockstar romance" unlike any rockstar romances 
- Book Club Question #3: Who would you pick to play the role of Miller in the film/TV adaptation? (00:56:15)
- Too many connections to the CW
- Book Club Question #5: What is the best, worst, and/or most memorable job you had as a teenager or young adult? (01:04:42)
- A creepy AF babysitting story...
*Promo for Smart Podcast Trashy Books (01:10:50)
- Let the Spoiler Talk begin... (01:11:30)
- The medical talk - referencing Lani Lynn Vale's I'm Only Here for the Beard 
- Subverting typical rockstar/movie star romance tropes 
- A couple of steamy sexcerpts...
- Heart, Heat, & Humor Ratings 
- July Book Club announcement and Giveaway Winner 
- Why are all the kids independent on One Tree Hill (and every other teen show?)
Giveaway Winner:
Anne-Marie Reddick 
June Book Club:
Make Me Hate You by Kandi Steiner (Available Now) 
Follow Boobies & Noobies on Twitter, Instagram, & Facebook @boobiespodcast and check out our blog, merch, and more on our brand new Boobies & Noobies website.
*Boobies & Noobies is part of the Frolic Podcast Network. You can find more outstanding podcasts to subscribe to at Frolic.media/podcasts*