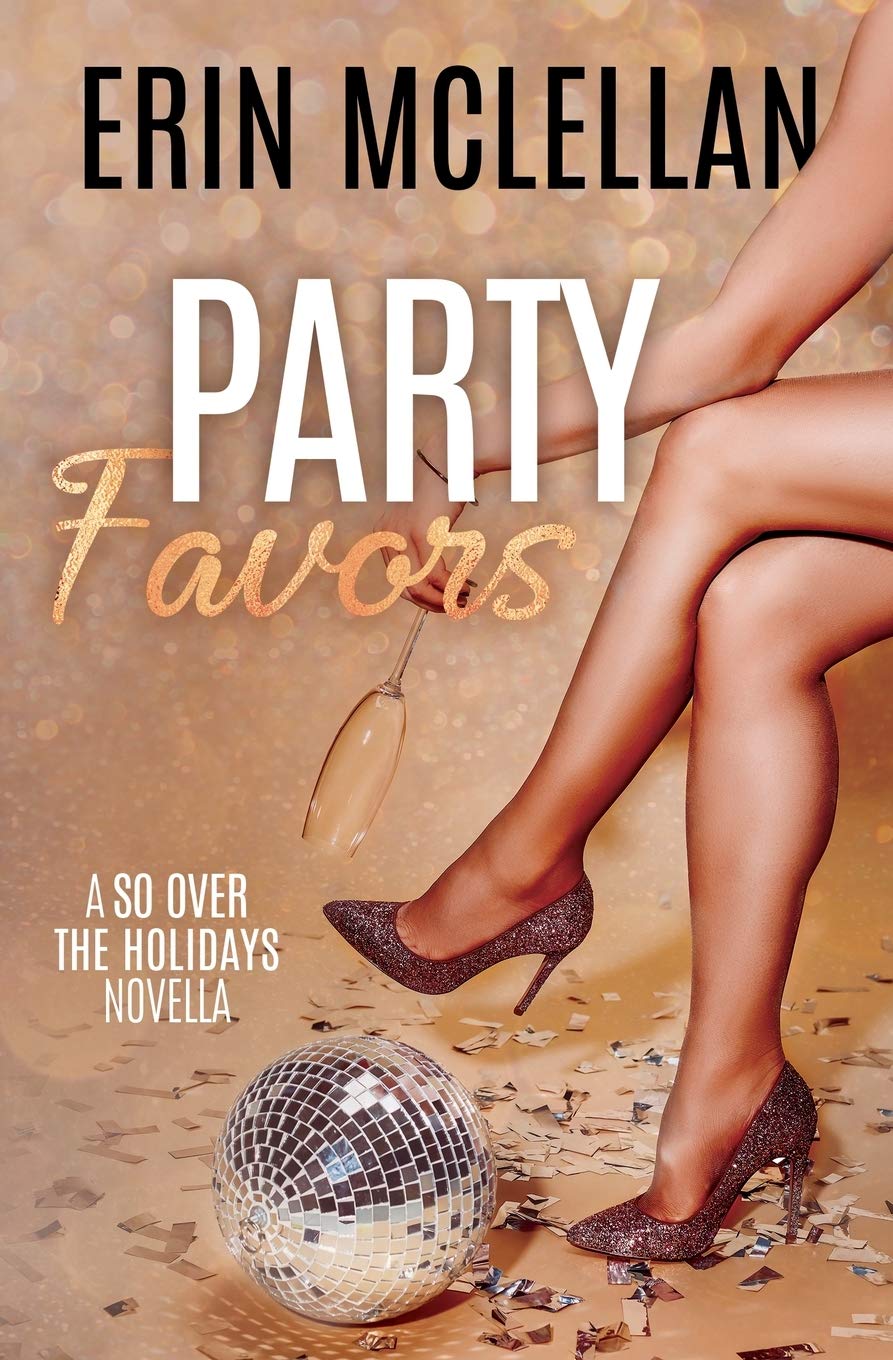 This episode is brought to you by The Rancher Meets His Match, the fourth Western romance in the Millers of Morgan Valley series by Kate Pearce.
The Novel:
Party Favors (So Over the Holidays #4)

The Author: 
Erin McLellan
The Noobies:
Jessica, Host of Deconstructing Damsels 
IG: @damselspodcast
Twitter: @damselspodcast
The Synopsis:
Three…
Amanda Ellis knows three things: she's tired of doing what's expected of her, she hates her job at her family's business, and the last thing she wants to do is attend her parents' boring New Year's Eve ball with a date her mother picked. A few days of fun with her online best friend is exactly what she needs to ring in the New Year on her own terms.
Two…
Wren Rebello is impulsive and always ready for fun. A last-minute girls' getaway sounds like the perfect way to spend New Year's. But even Wren isn't prepared for the spark of attraction she feels when she meets Amanda in person for the first time. Good thing Wren loves popping Amanda's cork.
One…
After days spent sharing end-of-year resolutions and the one bed in their cottage, the clock strikes midnight and the ball drops on their time together. As Amanda and Wren go their separate ways, they leave new resolutions unfulfilled. Is there enough New Year's magic left to turn their online friendship into real-life love?
Show Notes:
- Sponsored promo for The Rancher Meets His Match by Kate Pearce 
- 2021 Themes - Get a sneak peek on Patreon
- Welcoming Jessica Hannan, host of Deconstructing Damsels 
- Kicking off a new year with a great book!
- Finding your "comfortable" in romance: historical vs. contemporary
- A few (too many) words on "America's Next Top Model" (00:10:40)
- Introducing Party Favors (00:17:38)
- Throwback to our Stocking Stuffers episode
- Non-shaming and nontraditional - Erin McLellan, Suleikha Snyder, Rebekah Weatherspoon
- A short synopsis for Party Favors
- Overall Impressions (00:25:04)
- Friendship goals
- New-old year resolutions
- Any excuse to be naked
- The orgy t-shirt we all need (00:38:41)
- Ever-evolving body standards and plastic surgery
- Ode to verbal foreplay... and Shrek's dick (00:54:10)
- A few steamy sexcerpts (00:59:24)
- Gimme! That! Foreplay!
- Trust & Sex
- Heart, Heat, & Humor Ratings (01:06:35)
- Found family and friendships across genders (in historical romance): Tessa Dare and Martha Waters 
- Wrapping things up!
Shoutouts: 
- Podcasts: My Worst Date, Heaving Bosoms
- IG: PeaceLoveBooksxo, RemarkablyLisa, & LaceyBookLovers
- YouTube: Allison Pregler (reacts to Modelland), Brad Mondo (hairdresser reacts to ANTM)
Follow Boobies & Noobies on Twitter, Instagram, & Facebook @boobiespodcast and check out our blog, merch, and more on our brand new Boobies & Noobies website.

*Boobies & Noobies is part of the Frolic Podcast Network. You can find more outstanding podcasts to subscribe to at Frolic.media/podcasts*