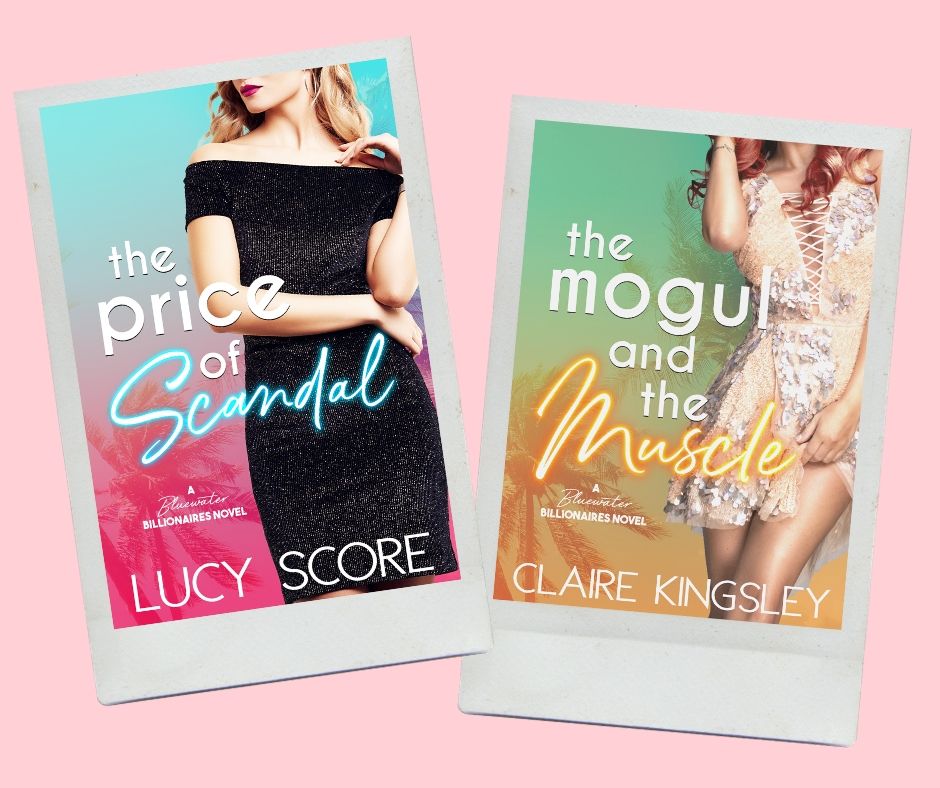 The Novels:
The Price of Scandal by Lucy Score
The Mogul and the Muscle by Claire Kingsley
The Authors:
Lucy Score (@LucyScore1)
Claire Kingsley (@ClaireKingsley1)
The Noobie:
Becky Feldman (@beckles212)
Too Stupid to Live Podcast (@TSTLpodcast)
The Synopsis: The Price of Scandal 
Emily Stanton's perfect life just became a disaster. She has a trust fund brother looking for a handout, a father who is more board member than dad, and a mother who thinks she should give up on this whole billionaire CEO thing and meet a man with a pre-nup and a yacht.
Oh, and then there's that "misunderstanding" with law enforcement witnessed by Miami's paparazzi. Now her billion-dollar deal is on the line, and there's a naked man in her bathtub who claims he's going to make all her problems disappear.
Charming—and happy to bend the rules when necessary—Derek Price has made a living polishing the tarnished images of the rich and famous. He's never lost, and he never takes clients to bed. Until the dazzling Emily. Derek promised her a win and offered up a lifetime supply of orgasms as part of the deal. But if he can't stop her enemies, he'll end up losing much more than he bargained for.
Author Notes: An enemies-to-allies-to-lovers workplace romcom with a meet-nude, four lady billionaire BFFs, a hero whose many talents include styling hair and picking pockets, the best dang drag queen brunch in Miami, and a shameless romance novelist cameo.
The Synopsis: The Mogul and the Muscle 
Cameron Whitbury—billionaire aerospace mogul—can engineer her way out of any problem. Sure, she's living with the threat of a potential sex scandal thanks to her lying ex. And that attempted mugging in her parking garage might not have been a random attack.
But she's totally got this. Sacrifice her privacy to an overprotective bodyguard? No thanks. She doesn't need a six-foot-five, motorcycle-riding, square-jawed, hazel-eyed man-beast shadowing her every move.
Jude Ellis—one-man security operation and professional problem solver—is ready to retire from the cloak and dagger stuff to live a normal life. He doesn't need another client. Not even one with coppery-red hair and mile-long legs who looks hot AF in a sexy pair of heels.
To appease her worried friends, Cameron hires Jude as her bodyguard. And despite their feisty banter and their rampant—and totally inappropriate—sex fantasies, they're both determined to keep it professional.
But as the danger to Cameron escalates, the heat simmering between them just might combust.
Author's note: Big wall-of-man hero with a fierce (and growly) protective streak. Confident and snarky heroine. All the banter. Sex in a closet. And a daring rescue with a big, heart squishing HEA.