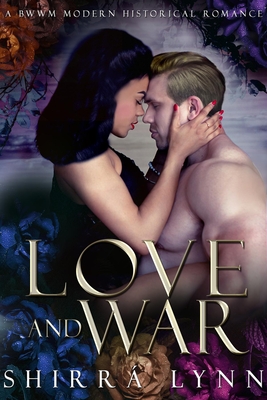 This episode is brought to you by Hopeless Romantic, the second  installment in the When in Rome series by bestselling author, Marina Adair.
The Novel:
Love and War
The Author: 
Shirra Lynn

The Noobies:
Book of Lies Podcast
IG: @BookofLiesPodcast
Twitter: @BookofLiesPod
The Synopsis: 
She's a singer posing as a maid. He's a surgeon forced to serve the Reich. For both of them, deception is the only way to survive the war.
Cocktail singer Victoire Duplanchier knows Nazi-occupied Paris is not safe for a black woman. But that's exactly why she's trying to get her family out. When she's caught in a roundup, a man with ocean-blue eyes saves her from being sent to the camps. But can she really trust him? He might seem kind and handsome, but he's also a Nazi.

Surgeon, Emil von Konig, was duped into serving the Reich by his deceitful father. When he encounters Victoire, he knows he needs to keep her safe. He offers refuge at his estate in the Parisian countryside, but in order to stay undetected, she must pose as his maid.
Their new roles as maid and master find them in close confines. As their connection grows their passion is impossible to ignore.
While war rages on around them, Emil and Victoire believe they are safe. But danger is closer than ever. When the true nature of their relationship is discovered, everything will be at risk.
Is their love strong enough to conquer the forces that conspire against them?
*Content Warnings* This book contains strong language, strong racial content, explicit sexual content and suicide. Readers sensitive to WWII injustices and complexities please beware. This is a stand alone Interracial Romance, HEA guaranteed. Mature Audiences, 18+ only.
Show Notes:
- Sponsored promo for Hopeless Romantic by Marina Adair (00:00:05 - 00:01:44)
- Welcome Brandi and Sunni, hosts of Book of Lies
- From game shows to podcasting
- Putting liars and fraudsters on blast
- Let's talk OnlyFans (00:08:02)
- Podcasters in Panties anybody?
- A not-so-brief intro and synopsis for Love and War (00:14:07)
- Brandi and Sunni's relationships with romance
- Overall impressions
- Victoire, Victoria, Victory
- Let's address the "Nazi" in the room (00:25:37)
- Alpha male or straight up asshole?
- If you're going to be kinky, be kinky!
- Where do we draw the line at fetishizing Black women?
- "You're my tangerine tree." 
- Reading multiple languages in a book (00:48:29)
- A few steamy sexcerpts (00:52:15)
- A dirty dick joke... this book could've been so kinky
- Heart & Heat Ratings - No-go for Humor (01:04:01)
- The future of romance reading
Follow Boobies & Noobies on Twitter, Instagram, & Facebook @boobiespodcast and check out our blog, merch, and more on our brand new Boobies & Noobies website.
*Boobies & Noobies is part of the Frolic Podcast Network. You can find more outstanding podcasts to subscribe to at Frolic.media/podcasts*