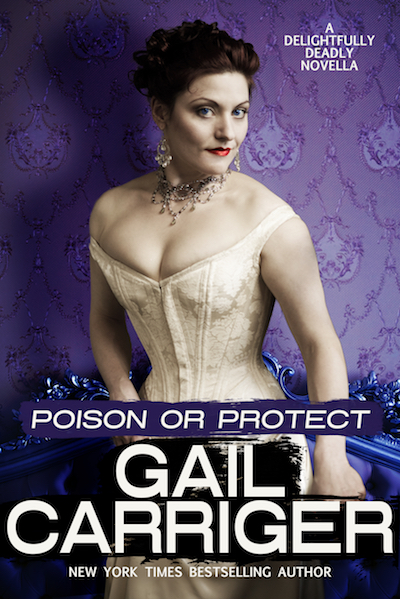 The Novel: 
Poison or Protect: A Delightfully Deadly Novella  
The Author: 
Gail Carriger  
The Noobies: 
My Worst Date Podcast (@WorstDatePod)
The Synopsis:
A sexy assassin, a Scotsman, and two lobsters attend a Victorian house party. 
New York Times best selling author Gail Carriger brings you a charming stand alone love story set in her wildly popular Parasolverse. 
ASSASSIN 
Lady Preshea Villentia, the Mourning Star, has four dead husbands and a nasty reputation. Fortunately, she looks fabulous in black. What society doesn't know is that all her husbands were marked for death by Preshea's employer. And Preshea has one final assignment. 
VERSUS SCOTSMAN 
It was supposed to be easy, a house party with minimal bloodshed. Preshea hadn't anticipated Captain Gavin Ruthven – massive, Scottish, quietly irresistible, and… working for the enemy. 
In a battle of wits, Preshea may risk her own heart – a terrifying prospect, as she never knew she had one. 
From the bestselling author of the Finishing School series, this story stands entirely on it's own but you can find out what happened to the next generation in Reticence. May include plaid, appearances from favorite characters, and the strategic application of leather gloves. 
Delicate Sensibilities? 
Contains men pleasing women, and ladies who know what they want and ask for it, sometimes in detail. If you like that kind of thing, you'll probably enjoy How to Marry a Werewolf.